The world keeps aging, and collecting years seems like fresh bait to artists. Why? It allows reinterpretation. Crazy and revolutionary sixties aesthetic was repeatedly brought back in the past decades. Currently, rumor has it that Postmodernism 's bold aesthetic is back in the game of ART 2015. But what is the point in decontextualizing former aesthetics? Take for example the utopic Archigram's creations; they are today buildable (if not built).
There's always, (more and more) the chance to revive underrated or underestimated artworks. Comparable to what happened in Moma's Latin American MeaCulpa Architecture exhibition. It looks like resuscitate former creations is always a safe road. Sure good art is looking at things differently, as Gertrude Stein states, but is it the only recipe for good art? Shouldn't the strength be in the new proposed perspective? And even so, wouldn't t that be to doom and reduce art to a way of reinterpretation?
The exposition Chile desde adentro -held in Santiago de Chile's GAM, during August- shows the Chilean military dictatorship 25 years later, through a series of pictures. The pictures are way beyond breathtaking, however, the exposition lacks power. Thus, it looks like a bunch of good 70s pictures floating in space, with no connection in between or with the current Chilean situation.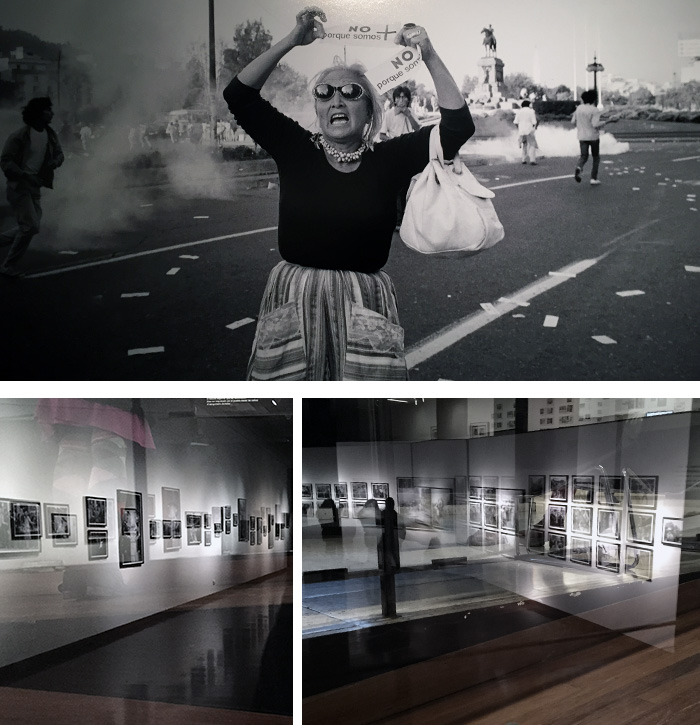 We all know history does change perception, we want more. There's always the chance to look back, to re-read former art or past events. That sure can turn into art. But without a note of today's elixir, it risks to be poor and demodé storytelling.
What stays cool about reinterpretation is that the concept does not stick to a past event. In fact, current art may be reinterpreted in half century. Why not thinking ahead and try to read our very own time from the future?